hello my beloved fans,

I'd like to see more gear pictures of bosses cause im quite new to 2016/17 bossing.
the gear i'd like the for certain bosses are:

- Zamorak
- Armadyl
- Saradomin
- Corporal beast
- (Crazy explorer jack)? idk his name exactly.
- (abyssal sire)? not sure either.

Thats it for now, i hope you guys are willing to share your knowledge about the game and not be a dick about it...

love you all... for now.




Posts

: 6


Join date

: 2017-01-04



Hey Toxic,
This is the gear I use for Corporeal Beast. This however is a very expensive variant. You can substitute the dragon warhammer for a bandos godsword. Also I'm using Void armour. This can be replaced for Karil's armor with serpentine helmet or a fighter helmet. For the ring, amulet and cape: Use the best you have in terms of accuracy and strength.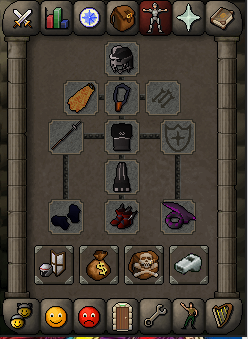 [



Posts

: 6


Join date

: 2017-01-07



This is the inventory i use for Corp. The house teleports are only useful if you have a teammate who has a pool in his POH. If not, the most efficient way to restore your health and spec bar, is duelling with your teammates at the duel arena. In this case, substitute the house teleports for a ring of duelling.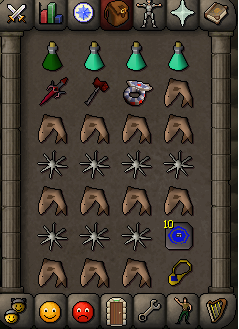 Posts

: 6


Join date

: 2017-01-07



@Woody;
Only admins can see the links you've posted.



Posts

: 13


Join date

: 2017-01-04


Age

: 19


Location

: England




Similar topics
---
Permissions in this forum:
You
cannot
reply to topics in this forum